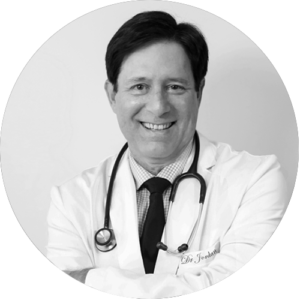 Neurologist, Santa Barbara and Santa Monica Centers
Dr. Jordan graduated from Brooklyn Tech in Industrial Design and completed his premedical studies at Harvard University. He majored in art, psychology and natural sciences at Johns Hopkins and was a Goldwyn Scholar and graduated from UCLA Medical School in 1977 with the Upjohn Award for best student in combined research and academics and the Gold Medal in Surgery. Thereafter, he undertook his Medical Internship, Residency and Fellowships in clinical neurophysiology while staffing the electroencephalography laboratory and electromyography laboratory and completed all studies in 1981.
Dr. Jordan is recognized as a top neurologist by Best Doctors in America, Who's Who, Global Edition, and Super Doctors. He is a Fellow of the American Academy of Neurology and is Board certified by the American Board of Psychiatry & Neurology, Pain Medicine, American Board of Clinical Neurophysiology, American Board of Addiction Medicine and American Board of Interventional Pain Medicine. In addition, he holds certifications by the American Society of Neuroimaging in Magnetic Resonance Imaging, Computed Tomography and Ultrasonography. He is also a certified NeuroStar Transcranial Magnetic Stimulation (TMS) Provider and treats patients using NeuroStar TMS Therapy.
He has taught on the faculty at UCLA and USC as Clinical Associate Professor; helped found the Stroke Service at UCLA; and participated in some of the early work in surgical monitoring, brain mapping and evoked potential physiology. Dr. Jordan has been in private practice in Westwood and Santa Monica since 1981 with emphasis on interventional pain management, neuroimaging, clinical neurophysiology and sports neurology. Dr. Jordan is also a neurology consultant for US Soccer Men's and Women's National Teams, Major League Soccer, professional boxing and the NBA. He has also served as a consultant for the State of California, Commission of Judicial Performance.
TheraMind Center of Santa Barbara
351 Hitchcock Way, Ste. B170
Santa Barbara, CA 93105
Phone: (805) 845-4455 | Fax: (805) 845-9820